The Lab, our Italian & DACH Regional Demo Centre, is in our Saronno office, near Milan, Italy, and was created in partnership with Barco
Our first regional demonstration centre in Milan, Italy, called The Lab, it can demonstrate a full range of simulation, visualisation, training and virtual reality solutions, helping us to create tailored solutions for customer projects. Created with projection partner Barco, the centre is equipped with three large display stations: flat screen, curved screen and spherical screen. The display solutions are complemented by a broad portfolio of software solutions for simulation, analysis and digital rendering – all underpinned by our renowned expertise in these specialist fields. Riccardo Rovelli, our Regional Manager Italy & DACH, said on the opening of the centre: "We're thrilled to open the doors to Antycip 's first Regional Demo Centre. Customers can visit the site for demonstrations, training, testing and reviews in ways which were not possible in the past, enabling us to be an even better partner to them in finding the perfect solution for their project requirements." The flat screen display station features a 180" screen with a Barco F50 projector fitted with a UST (Ultra Short Throw) lens. It can be used as a very large traditional display for classroom style training and review meetings, or alternatively as a stereoscopic display, for one side of a Virtual Reality CAVE. The curved screen area comprises a 2.5m wide 2m high curved screen, with 180-degree field of view, and three Barco F22 projectors, whose images are warped and blended to produce one seamless image. Such displays are used in a range of simulators, from flight and driving to air traffic control and bridge. The spherical screen has a 3.25m radius, a vertical field of view of +14;-40 degrees, and a horizontal field of view of 120 degrees. Warped and blended to give a seamless single image from four Barco F50 projectors with EN55 wide lenses, displays like this are like a large slice of a globe, and provide users with a highly realistic display for a range of simulation applications such as high-end flight simulators and individual ground forces simulators.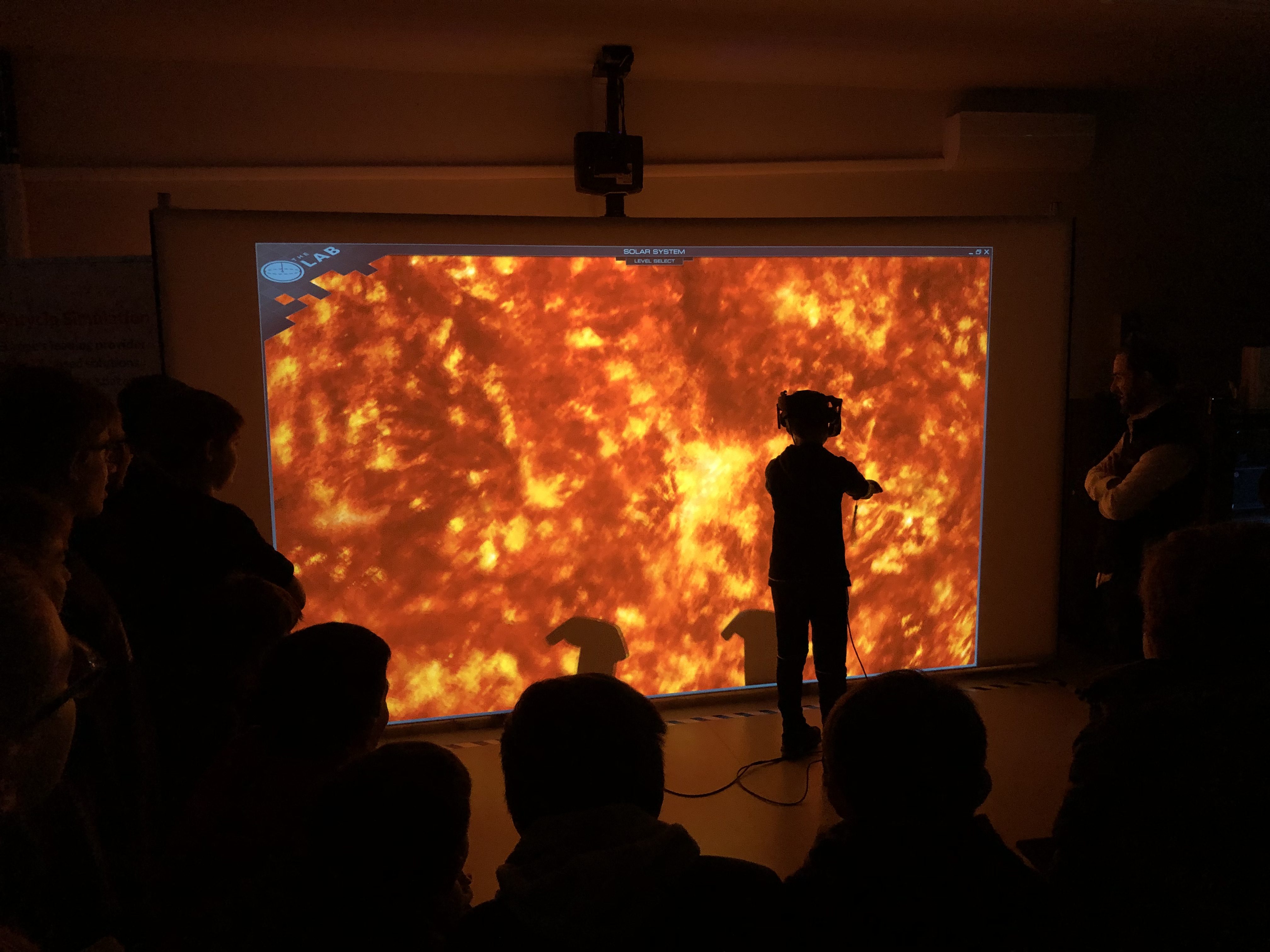 If you would like to find out more, or arrange a demonstration in The Lab, please contact your Antycip account manager, email our Italian office or contact your local Antycip office.