Simulation in the Aerospace and Defence Industries
In the
aerospace
and defence industries, individual performance is critical, especially where there are high-pressure situations. Comprehensive and effective training is therefore essential. Simulation is proving to be a powerful training tool in the aerospace and defence industries, transforming the way in which individuals learn fundamental skills and discover how to cope with challenging scenarios and hostile environments. VR-Engage is an advanced
simulation application
from our partner VT MAK. It is a multi-role virtual simulator, where users role-play in the first person. It is well-suited to a range of situations requiring intensive and adaptable training. In this article, we're going to examine how simulation is transforming the aerospace and defence industries, and what its unique benefits are for specialised training purposes in these sectors.
Aviation and 21st Century Demands
The aerospace industry is changing and evolving, balancing environmental concerns with the ongoing demand for accessible air travel on a global scale. According to
World Bank
data, airlines are carrying over 4 billion passengers a year worldwide. Despite the huge expansion of digital communications, aviation continues to play an integral role in how the world is connected. Rising volumes of passengers are a testament to this. Technology is helping to maximise airport efficiency. This is critical with the huge, global increase in the number of flights. China has had a very busy period of aerospace expansion over the past few decades. The
International Airport Review
reports that it has built over 100 airports between 2011 and 2015. Low cost carriers have helped revolutionise air travel, massively increasing the number of people who now fly regularly. There is the urgent question of airspace and how to simplify it, and how to ensure that air staff are fully prepared to meet the challenges of the aerospace industry in the 21st century. The International Air Transport Association (IATA) has published a
20 Year Passenger Forecast
, which predicts a huge growth in the frequency of air travel, especially in emerging markets. It suggests 44% additional air passenger trips will come from India and China alone. The aerospace industry will continue to feel the pressure, and a key aspect of this will be ensuring that there are enough professionally trained individuals to meet this rising demand. This includes the engineers and designers of aircraft, the pilots, cabin crew and crucial ground staff.
The Role of Simulation in Aerospace
While simulation has been making inroads in the gaming and entertainment sector, its influence is also being felt in aerospace industries where it is proving to be a highly effective training tool.
Simulation in aerospace
allows engineers and designers to test the efficiency, effectiveness and safety of aircraft through platform and payload modelling that is closely aligned to real-world scenarios. It is providing the means to train pilots in more advanced ways than traditional flight simulators. It is also increasingly a learning tool for cabin crew and staff on the ground. For pilots, simulation has a vivid, as-if quality, giving them access to detailed flight controls and, importantly, putting them in a range of realistic situations. There is no issue with finding the space to train in these scenarios or having to rely on cumbersome equipment for simulation exercises. Furthermore, the risk factor is eliminated during training. Simulation is highly adaptable and extremely cost-effective, with the capability of emulating different kinds of cockpits and controls to meet specific pilot training needs. This type of training extends to the cabin crew. They must be fully prepared for all kinds of conditions and eventualities. Simulation can create these elements, and be a vital training tool for situations such as emergency landings or passengers in need of medical assistance, or even terrorist incidents and hijackings.
Testing Aerospace Networks
Communications are critical in the aerospace industry, requiring complex co-ordination. At the same time, this co-ordination must work with high levels of security and safety. Communication failures have the potential to be catastrophic, and will put passengers, crew and aircraft at immediate risk. Technological failures have been responsible for systems failures at airports affecting passengers checking in, but also plane crashes. With advanced simulation models, systems architects and network managers can plan, test and evaluate networks in lifelike but risk-free environments. It provides a shared visualisation function, which is ideal for teams working collaboratively, and it provides excellent clarity and big data analysis.
Defence, Training and Budgets
The nature of threats to national security is changing, which is why it is important that the armed forces are embracing innovation. However, one of the major issues the defence sector in the UK faces is the budget constraint. The armed forces are therefore in a situation, where, like other industries they must continue to evolve and modernise, but their means to do so are far from unlimited. Again, like other industries, one of their key investments is in people, and the defence industry must find affordable but effective means of training its staff. Across all sectors of the armed forces,
simulation in defence
offers new opportunities for training, whether for combat or other core operations.
Simulation and the Armed Forces
Simulation provides immersive experiences, so that individuals can encounter combat situations and other challenging environments. This makes simulation a valuable training tool, which is both cost-effective and time-saving. It also works for more routine, but still essential training, such as operating heavy machinery, equipment, weapons and armoured vehicles. For the Air Force, simulation provides immersive training and combat exercises for its pilots. As a training tool, simulation software also provides objective measuring, recording each individual's progress, including their actions and decision-making in the virtual environment. It offers a choice of environments for specific training purposes. These might be hostile, combat environments, or command and communication centres, for example. The
VR-Engage
software provides different external environmental conditions to enhance the immersive experience of the trainee, and test their skills in various situations. Like aerospace simulation training, the learning environment is completely safe and risk-free, but the immersive nature of the application means that it is also impactful. In this way, it helps maintain a high quality of learning. UK defence spending has been in general decline despite an increase in the mid-2000s and now accounts for around 2.5% of GDP. Simulation provides a range of very budget-conscious training solutions, without the costs that come with running military hardware and field exercises.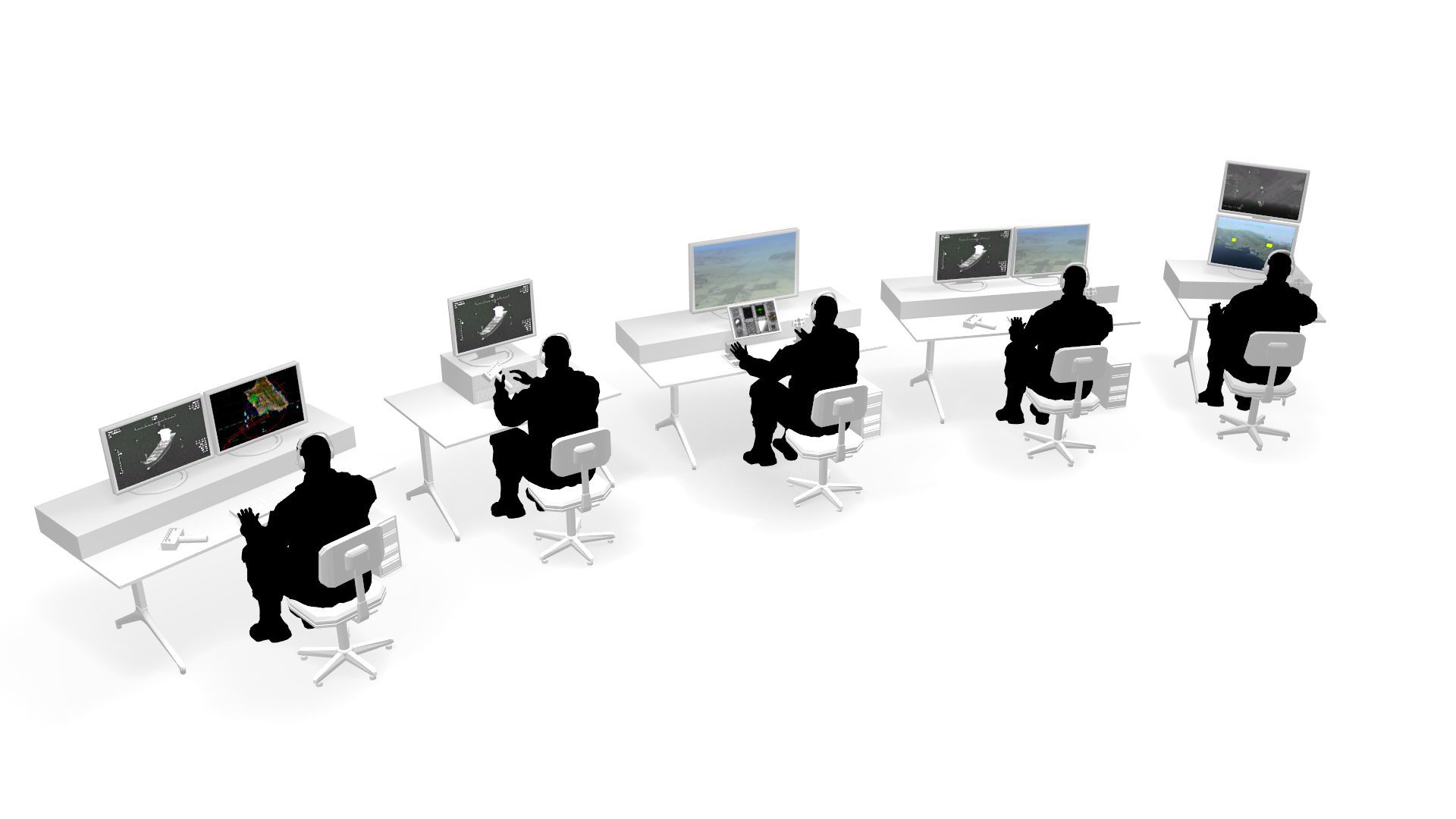 How VR-Engage Works
VR-Engage puts the trainee in the driving seat, whether they are a pilot, the driver of a vehicle, a gunner or in command of an operation. This makes it a very personalised form of intensive training, which allows the individual to attune their own senses and responses to specific scenarios. The experience is fully immersive and highly effective at putting the individual in various training, instructional and role-playing situations. It provides a vivid emulation of real-life movements, environments and scenarios, using high-quality 3D graphics, driven by a high-fidelity engine that ensures accurate, individual movements and realistic vehicle motion. The individual can then interact fully with the virtual environment they are in, including different
terrains
and person-specific encounters. The user interface is a graphical portal application, which makes it easy to use and for the individual to configure and control for their purposes.
The Learning Benefits of Simulation
There are different styles of learning relating to the visual, the auditory, the tactile and to movement. Simulation can access several senses at once, simultaneously reaching the user across different learning styles. This helps the learning process become much more vivid and memorable. The simulation experience in aerospace and defence applications is risk-free but intensive. It allows people to learn how to respond in critical and dangerous situations without an actual risk to life. It is a highly scalable solution because you can adapt it for a range of tasks, roles and scenarios. And, for this reason, it can also reduce your training expenditure. Simulation is also very durable. It works effectively in helping people learn tasks through repetition, but unlike physical equipment, it won't degrade due to constant wear and tear. It also has an inherent appeal to generations of people who have grown up with a familiarity of immersive, first-person video games, and who are therefore more likely to be receptive to this form of learning. Simulation creates a more engaging learning experience, providing a much more practical, hands-on approach to traditional training. When trainees must go on to perform tasks or procedures in the field, they will have had a firm, learning foundation. If you'd like to find out more about how simulation can support your training needs,
please get in touch with us
. No matter your area of interest, we have a solution for your simulation, modelling, analysis and virtual reality needs.