Discover the Vortex Edge Max
CM Labs Simulations unveiled the Vortex Edge Max, a new training tool that gives even more organisations access to solutions for bridging the skills gap. The latest simulator in CM Labs' Edge series of award-winning training products, the Vortex Edge Max is an entry-level tool that develops transferable operator skills. The affordability of the Vortex Edge Max expands professional-grade simulation to contractors and training organisations that did not previously have access to these capabilities. The Vortex Edge Max replicates the motion and feel of real construction equipment, and comes embedded with CM Labs' Smart Training TechnologyTM. Smart Training Technology results in solutions that deliver the most transferable operator skills anywhere, outside the real equipment.
Bridging the Skills Gap
"The construction industry is working to resolve a skills gap, but not every organisation always has the time, manpower, or equipment available," says Drew Carruthers, CM Labs' Director of Product Strategy. "Research shows that the shortage is intensifying. That's why we wanted to put a tool for bridging the gap into the hands of more people." To meet the widest possible range of training needs out of the box, the Vortex Edge Max comes pre-loaded with CM Labs' full catalogue of lifting equipment training packs, earthmoving training packs, or both. Every training pack includes guided learning exercises, so trainees can upskill at their own pace when training personnel are not available. In addition, the simulator can be paired with an optional Instructor Operating Station for instructor-led training. The simulator can also connect to machines running in other Vortex simulators, for collaborative crew training. Detailed reporting on trainee progress can be retrieved directly from the simulator or the Instructor Operating Station.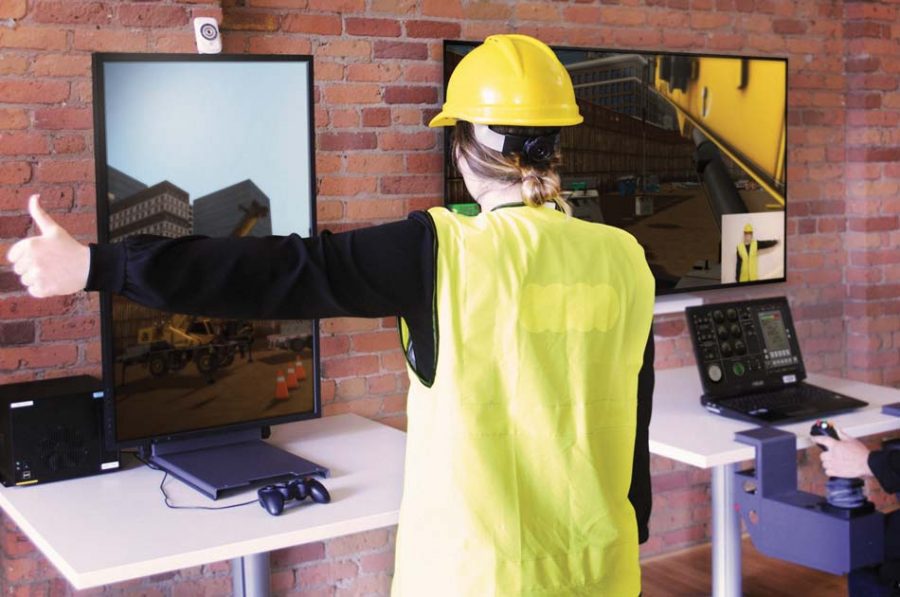 The Vortex Edge Max will be unveiled in Europe, experience it at one of our in-house events:
In England:
At our
UK Construction Conference
, held in Oxfordshire on the 24th-25th of March
Register here
In France: At our
French Construction Conferenc
e held near Paris on the 16th of June.
Register here
About CM Labs Simulations Inc.
For over 20 years, CM Labs' Vortex simulators and services have helped train crane and heavy equipment operators all over the world. Today, CM Labs is the largest simulator vendor in the market, with over 1,000 simulators in 30 countries deployed with Vortex software. CM Labs' feature-rich Vortex Simulators provide immersive, ultra-realistic learning environments that promote increased safety and operational efficiency, essential skills development, and reduced training costs. Developed by operators, instructors, and simulation experts, their standards-based solutions prepare operators for the real world. CM Labs' clients include OETIO, IUOE, Kiewit, Liebherr, Mammoet, Manitowoc, NASA, and over 100 other world-class companies, OEMs, equipment operators, and trades training organizations. For more information,
contact us
.