Standards to ensure workplace safety and ROI: An offering that addresses the market needs
Training for a Growing Market
With the rising expansion of e-commerce and logistics industries globally and stringent emission norms, the need for automation to improve productivity has emerged.
The forklift has never been more popular, but this popularity comes with a cost:  lack of trained operators, stringent emission and safety regulations and high cost of maintenance and some of the causes that impact the revenues.
Forklifts are one of the main causes of many workplace injuries each year
  
Why is Forklift Training so Important?
Here are 5 reasons why your operators should have training and certification course
1- Reduce risk of injury
Accidents at work involving equipment and machinery are a common cause of injury. Despite the safety regulations set by organisations, like the Occupational Safety and Health Administration (OSHA), to ensure safe working conditions for workers, accidents can still happen due to improper training, incompetent operator, and malfunctioning equipment.
To reduce the risk of injury, proper training is mandatory for every employee operating a forklift. By keeping employees well trained and forklift certified, companies minimize the risk of injury by 25%.
2- Reduce forklift repair costs
By committing to quality training and ongoing testing for operators, companies see reduced forklift damage and inventory damage. Within a month, most of them make sizable reductions in impacts and associated costs which allow them to save money and provides a good ROI.
3- Increase years to a machine's life
Making sure that forklifts receive regular maintenance is mandatory, but inexperienced forklift operators can also cause damage to the equipment and a damaged machine becomes a dangerous machine. That is why training has a huge impact on the "real" equipment itself. Simulation-based training helps staff remotely access real-life training material and helps them enhance they skills which will in turn prevent machinery damages.
4- Speed up operations
When operators are trained and used to operating the equipment, the overall productivity of your operation increases and the workplace becomes more efficient as the need for manual handling is reduced, which speeds up the operations.
5- Help retain good workers
Talent Retention and loyalty is a concern for all companies. By boosting their employees' knowledge, companies also boost their confidence. It is an investment that will provide operators a well-being, that they will appreciate.

Who Needs Forklift Training?
Anyone who will use a forklift on the job needs training: To prevent the serious accidents that occur every year all over the country, all aspiring forklift operators must complete a forklift certification. All employers who want to remain compliant with industry rules and regulations must hire only trained workers.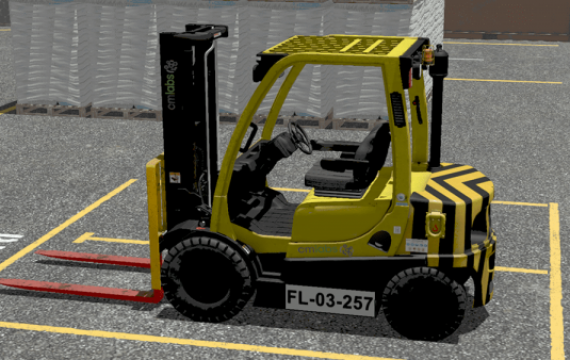 Forklift Simulator Training
With its training offer, CM Labs provides an unparalleled expertise by producing the best simulation-based products and services on the market. Their Forklift Simulator Training Pack teaches forklift operators the skills they need to work safely.
The Training Pack features Competency Based Training, True-to-Life Simulation and Flexible to Unique User Needs!
Download Forklift Simulator Datasheet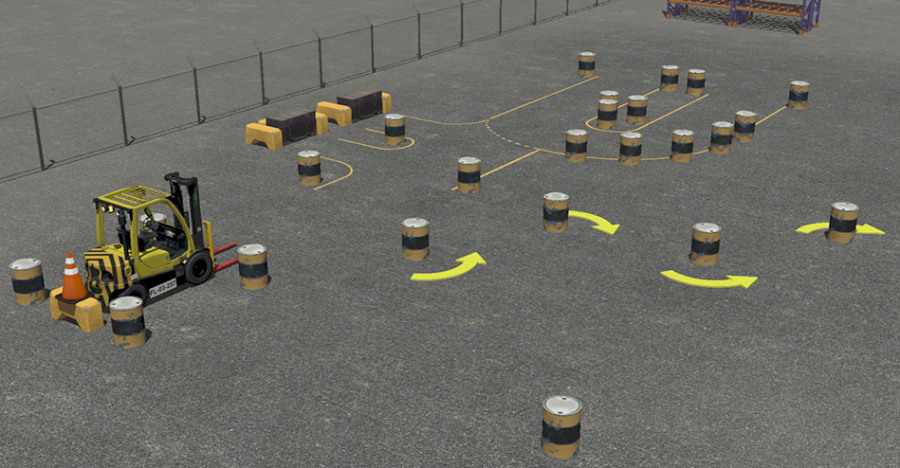 Should you have any question or if you want to book a web demo, please don't hesitate to
contact us.