The adoption of new technologies is changing how ports and terminals operate, driving new efficiencies and creating an advanced ecosystem that will eventually encompass the whole supply chain. Central to this will be a seamless flow of data, maximising the benefits of connectivity and digital transformation.
Here, we present the top five emerging technologies in the ports industry.
1- Simulated Training
The traditional way of training operational staff has been to have them learn their skills on actual equipment and machines, with an experienced operator accompanying them as a trainer.
But for busy ports and terminals this is requires having resources available, which might be urgently required elsewhere. It also poses the risk of accidents, as well as damage to expensive equipment.
Simulation-based training platforms for the port and maritime sector address these issues, and offer added value.
One example is the Vortex Port Equipment Simulator from CM Labs. This offers highly realistic training conditions and exercises, and enables the accurate measurement and monitoring of the user's progress.
With specialist STS Crane Simulator and Straddle Carrier Simulator packages, Vortex offers excellent opportunities for training which are not dependent on the time and resources of the physical port and its personnel and equipment.
The trainee can try out and repeat manoeuvres without risk of injury to themselves or others, or any damage or wear and tear to actual active machines.
Port equipment training simulators are having a significant impact in today's modern, busy ports, helping them prepare for the next phase in their evolution.
2- Internet of Things and Internet of Vehicles
The Internet of Things (IoT) is smart technology that connects physical objects, and it has various applications in ports and terminals.
IoT is enabling port equipment to transfer valuable data via sensor technology, boosting the efficiency and autonomy of regular operations.
The increasing use of sensors also has major implications for the container shipping industry.
For example, there is a tracking management system that uses optical sensors to detect changes in conditions, and whether authorised parties are opening containers.
The move is towards autonomous shipping, and already there tests and trials of  remote-controlled ships underway in some sea regions.
The principles that are helping developments in IoT are also expanding the Internet of Vehicles (IoV).
On roads, these include Vehicle to Vehicle (V2V), Vehicle to Pedestrian (V2P), and Vehicle to Infrastructure (V2I) systems, which allow vehicles to access information about each other, and their surroundings.
This technology can apply to port traffic, improving traffic safety and efficiency.
The expansion of 5G networks should pave the way for further development of intelligent transport systems and port technologies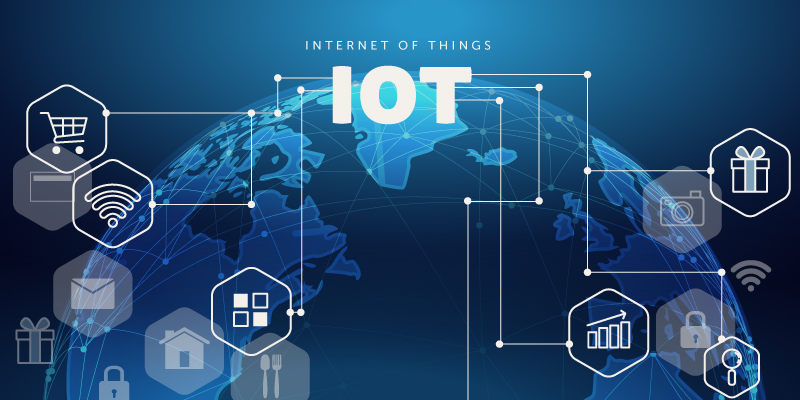 3- 5G Networks
5G will improve the flow of information, enabling the widespread adoption of automation and artificial intelligence (AI) in ports and terminals on a worldwide scale.
The next generation of wireless technology is much faster than previous generations, but it also offers far greater capacity, connecting thousands of devices in one area at the same time.
5G is far more responsive, with a reduction in latency that will boost efficiency in ports.
The Port of Hamburg is Germany's largest seaport, and it has been testing 5G technology in preparation for the port becoming a hub for advanced industrial mobile communications.
It is trialling 5G as a means of supporting on-site engineers, to monitor and optimise construction planning at the port.
As the spread of 5G increases, it is set to become the standard technology for smart port operations, allowing ports to become more connected than ever before. It will help to revolutionise automated port operations, optimising supply chain and port operations and improving efficiency.
For modern ports to compete effectively, they must improve how they work, and the means for doing so is with smart port technology linked to 5G.
4- Drones
Autonomous drones perform self-flying aerial manoeuvres without human input. With increasing connectivity, this technology is becoming more viable for use in port technology.
An increasing number of organisations are adopting drones in supply chain management. This applies across different phases, from obtaining raw materials through to manufacturing, warehousing and shipping.
There are environmental and efficiency implications in how suppliers and distributors operate, and drones offer various solutions. They can help cut costs and waste, as well as reduce emissions.
Drones are already playing a part in transporting high-value and emergency cargo items, but with increased automation in the supply chain, they could soon lots of other uses in ports.
Drones can monitor traffic and optimise routes, transmitting real-time data to control centres and to individual vehicles and vessels.
Also, drones are becoming more versatile in what they can carry. Boeing has developed an unmanned aerial vehicle (UAV) that can carry up to 500 pounds, or 225 kilos, of cargo.
The Covid-19 pandemic has highlighted the huge importance of supply chains, and as these busy routes face increasing congestion, managing them, and the transportation of goods, will be highly critical.
5- Augmented Reality
Augmented reality (AR) combines a real-world environment with enhanced, computer-generated information.
It is both an interactive and immersive technology, but also practical and adaptable.
For these reasons, it is becoming more widely used in various operations in the port and maritime sector.
It can provide aid to navigation systems, and offer visual support to crew members for ship operations and watch-keeping.
There are also AR wearables for use with remote guidance software, to optimise vehicle repair and maintenance operations.
Crew, port personnel and field service engineers can all benefit from AR applications assisting their different daily and specialised tasks.
Digital Transformation for Ports
With our partners CM Labs, we hosted a webinar dedicated to simulation-based training solutions for port and maritime industries.